Comparing Drop In vs. Spray In Bedliner

---
Whether you drive a Sierra HD for heavy-duty work or a Sierra 1500 for off-road adventures, a truck bedliner is the perfect accessory for your Lakeland travels. That's because a quality truck liner offers protection from everything from scratches to stains to UV damage. If you want to keep your truck in top condition for the long haul, it just makes sense to add one to your trusted ride. But, what should you choose? In this guide, we'll walk you through the key differences between the drop in vs. spray in bedliner styles. Learn more with Kelley Buick GMC, Inc., and don't hesitate to reach out to our parts department with any questions.
Drop In Truck Bedliner
So, what is a drop in truck bedliner? This is a thick and durable plastic layer placed in your truck bed. Because it's a drop in style, you can actually remove it as needed – which can be a benefit for resale. Due to the thicker materials, a drop in style is great if you carry sharp and heavy objects that could damage a delicate coating. Plus, this tends to be a less expensive option for shoppers on a budget in Winterhaven. So to summarize, the drop in truck bedliner is:
Thick and durable
Removable
Less expensive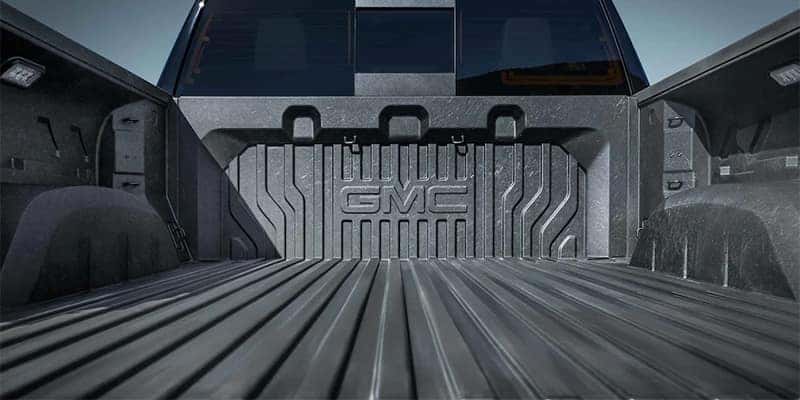 Spray In Truck Bed Liner
What is a spray in truck bed liner? This is a more customized option. This type of bed liner is sprayed directly into the truck bed. Within hours of applying the high-pressure spray polyurea coating, your truck bed becomes fortified with extreme protection and slip-resistant texture. Though typically more expensive than a drop in option, the spray in bedliner often lasts longer and offers a customized fit. This bedliner also offer:
Heavy-duty corrosion resistance
Road noise and vibration dampening
Water and chemical resistance
Find Your Truck Liner Solution at Kelley Buick GMC, Inc.
No matter what you want out of your vehicle, the team at Kelley Buick GMC, Inc. can help you achieve the results that you want. Learn all about your truck liner options at Kelley Buick GMC, Inc. and feel free to contact us with your questions. We're located in Bartow, just a short drive from Aurburndale, so don't hesitate to reach out!
More From Kelley Buick GMC, Inc.
The 2024 GMC Sierra 1500 towing capacity stands as a testament to power and precision, designed to handle the most demanding tasks with ease in both Lakeland and Bartow. This remarkable pickup offers a range of engine options, each promising a different level of towing capacity to suit your needs. Let's delve into the…

We don't have to tell you that gas mileage gets more important as fuel costs go up. Maybe that's what makes the 2024 GMC Sierra 1500 fuel efficiency so appealing to Lakeland drivers. What kind of gas mileage can you expect to get from this exceptional truck? We're happy to report that the 2024…

The GMC Terrain is the perfect choice for Lakeland drivers in need of a capable SUV with advanced interior technology and flexible configurations to accommodate additional cargo. Despite its compact size, the GMC Terrain is crafted with elegance in mind, this SUV strikes the perfect balance between style and functionality. Discover more about the…