Kelley Buick GMC Community Involvement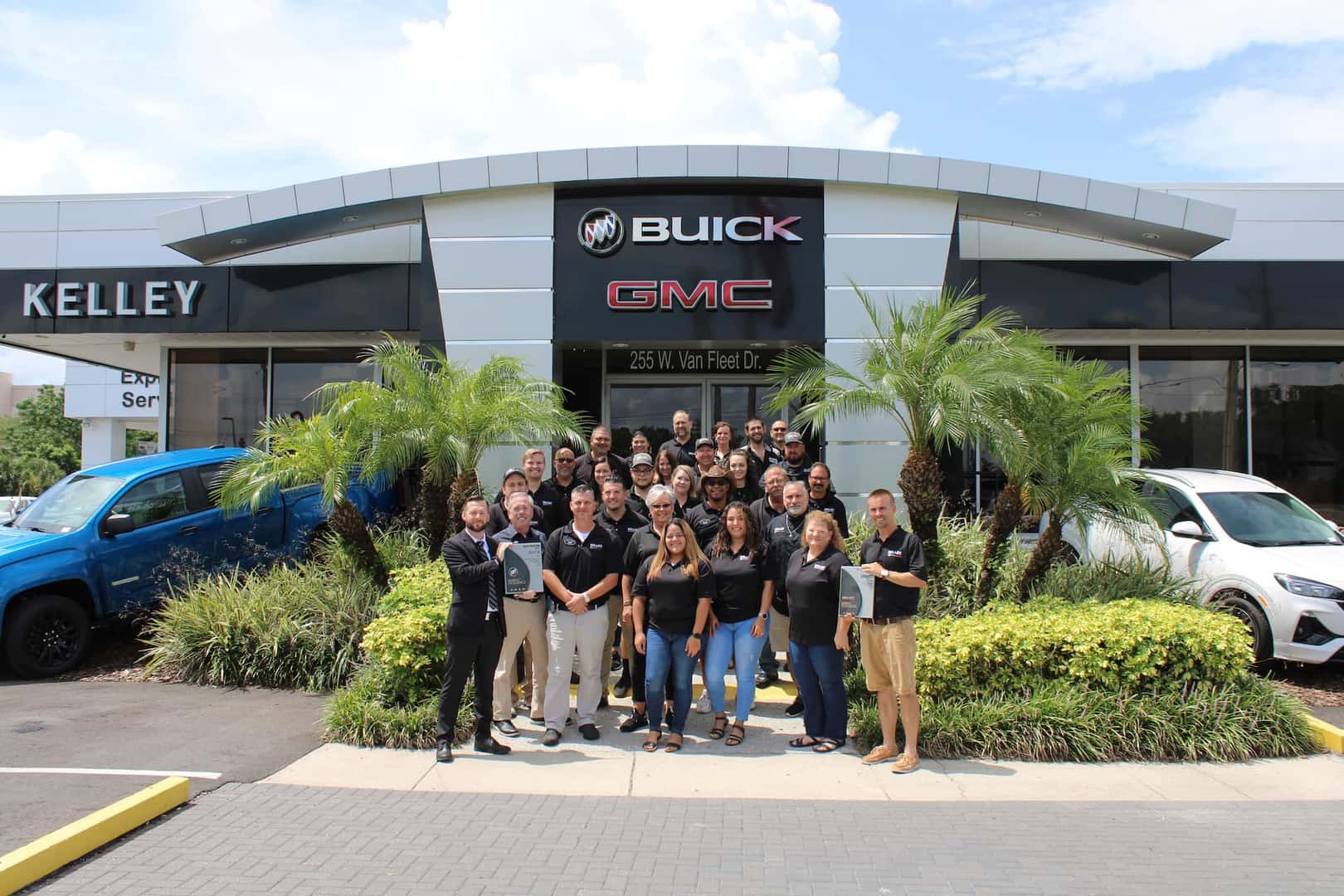 At Kelley Buick GMC, Inc., we not only go the extra mile to ensure a seamless car-shopping and car-owning experience but also are committed to investing in the people that make the Lakeland and Aurburndale area so great. That's why our community involvement centers on a wide range of events, activities, and organizations that continue to enrich the life and well-being of this place for all residents and visitors around Bartlow, FL. While our first priority is finding you the right new or used vehicle, we also love to support the things and places that mean most to your family. Learn more about our community involvement at Kelley Buick GMC, Inc. today!
---
Polk County Youth Fair
Since 1948, The Polk County Youth Fair has been one of the largest youth fairs in the southeast. Kelley Buick GMC is a proud sponsor of the fair, supporting youth from FFA and 4-H, and high school leadership. We also donate funds raised from the 20 Buck Truck raffle.
---
Hardee County Fair
The Hardee County Fair is all about the kids. They offer a range of livestock exhibitions, pageants, arts & crafts competitions and a Citrus program. They also feature a thrilling midway provided by Arnold Amusements, along with all the Fair food you can handle.
Kelley Buick GMC is a major sponsor of the fair. We donate money fundraised from the 20 Buck Truck raffle in support of youth in agriculture in Hardee County.
---
Bartow High School Basketball Team Support
Kelley Buick GMC is a supporter of the Bartow High School Varsity Basketball Team. We hosted a fundraiser for the team at the dealership in honor of the team becoming 2x State Champions! Each player had two chances to make a free throw shot to earn a donation. No player missed a shot!
We also sponsored the meals for the players, parents, and coaches at their end of the year Championship Celebration banquet.
---
Bloomin' Arts Festival
The annual Bloomin' Arts Festival takes place in the heart of downtown Bartow during the first weekend of March every year. Painters, sculptors, jewelers, wood workers, metal artists, clay artists, mixed media, and fiber are some of the artwork on hand to view and buy.
The Saturday Classic Car Show is sponsored by Kelley Buick GMC. Car collectors come together to compete for trophies and visitor attention. Lined up on Broadway, festival goers can see the cars close up and chat with the collectors.
---
Friday Fest
Downtown Bartow hosts a monthly Friday Fest with live music, a classic car show, and family fun. Friday Fest is held on the third Friday of every month except December and is hosted by Main Street Bartow. Kelley Buick GMC sponsors the classic car show held at every Friday Fest.
---
Bustin' Clays with Sheriff Grady Judd
Polk County Sheriff's Charities, Inc. hosts its annual Bustin' Clays with Sheriff Grady Judd fundraising event at Tenoroc Sporting Clays in Lakeland. Bustin' Clays has become one of the most visible and fun shooting events in Central Florida.
Polk Sheriff's Charities, Inc. will use 100% of all proceeds from this event to further their mission to support activities and charities that benefit the community associated with and identified through the Polk County Sheriff's Office.
---
Full Moon Howl
The annual Full Moon Howl event hosted by Peace River Center supports the almost $1.4 million of charity care provided to individuals in need of services each year. Peace River Center is an innovative provider of integrated behavioral health services, substance use disorders treatment, and domestic violence shelters regardless of ability to pay.
Full Moon Howl sponsored by Kelley Buick GMC features incredible auction items, a 50/50 drawing for a chance to win up to $10,000, giveaways, and most importantly, stories of how YOUR support positively impacts individuals and families in our community.
---
Jeepin' With Judd
Jeepin' With Judd is a three-day family Jeep festival that offers obstacles and trail rides at Clear Springs Ranch in Bartow. It's a fundraiser for Polk Sheriff's Charities, and each year, Kelley Buick GMC is a Title Sponsor for the event. We also donate a Jeep for the "Cheep Jeep" raffle every year.
---
Central Florida Youth In Agriculture Livestock Showcase & Sale
Kelley Buick GMC supports the Livestock Showcase & Sale, hosted by Central Florida Youth in Agriculture (CFYIA). This event is open to all Polk County, FL Youth residents and those who go to school in Polk County.
The CFYIA Board and Volunteers host a livestock showcase that is an educational experience for exhibitors and will provide opportunities to build life skills and relationships that will last a lifetime.
---
Southbound and Down Swine Show
Kelley Buick GMC is the Premier Sponsor for the Southbound and Down Swine Show, benefiting Hillsborough County Sheriff's Charities. Southbound and Down Swine Show began in 2021 as a new swine show.
Learn More About Our Community Involvement at Kelley Buick GMC, Inc.
As you can see, Kelley Buick GMC, Inc. is dedicated to community involvement and being a part of what keeps the Lakeland and Winterhaven area moving and at its best. To ensure you always get to where you need to be safely and efficiently, continue your search for an exceptional ride at a price you'll appreciate with our inventory of new vehicle specials or our certified pre-owned models which come with their own excellent coverage. You can even apply for financing or value your current trade-in online right at home to get started. Contact us today for more information on our community involvement examples, or visit our dealership near Bartow, FL!