How to Prepare Your Buick For Summer in Bartow, FL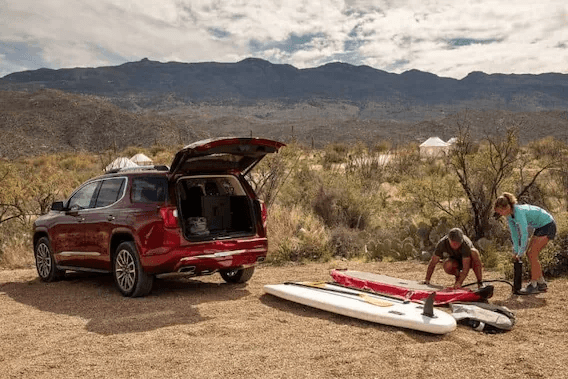 As the Summer approaches, it's the perfect time to make sure your Buick is in working order to help you beat the heat. Whether you're trying to stay cool as you run around town, or want to get to the beach without overheating, it's important to keep your Buick maintained for the Summer months. Let's look at all the ways you can get ready for Summer fun, and how we can help today at Kelly Buick GMC.

Recommended Summer Maintenance for Your Vehicle
Maybe you're already thinking about your next oil change, but there are plenty of other inspections and procedures that are also important to keeping your Buick running through the Summer months. Have you noticed your AC seems less effective than it used to? We can take a look and see what we can do, whether it's just replacing the air filters, or ordering some replacement parts to make sure you keep cool. Of course, you also want to keep your engine cool when the sun starts shining, which is why we recommend getting a coolant flush, cleaning out your radiator and then refilling it to make sure it works as effectively as possible. We can also help with everything from tire rotations to worn belts while you're here, so schedule today and get your Buick running right.
Get Service From a Team That Knows Your Buick in Bartow, FL
When you come to Kelly Buick GMC for maintenance, you can feel confident that your car is in the hands of a team who knows every inch, inside and out. Our staff is specially trained to work on Buicks and GMCs, and have all the tools and parts they need to make sure that your service is of the quality you expect, and happens as quickly as possible. Choosing Kelly Buick GMC for your Summer maintenance means choosing a team that will have your car running like new all Summer long.
Maintain Your Buick With High Quality OEM Parts
To make sure your Buick leaves our garage feeling like it just rolled off the factory floor, we only use genuine OEM parts when performing maintenance at Kelly Buick GMC. These are the parts that your Buick came with, and are designed to work perfectly with every other component of your vehicle, so you can trust that the replacement will be good for years to come. When it's time for Summer maintenance, don't settle for generic parts that might not last, schedule with us and feel confident in the parts that keep your car running.
Schedule Summer Car Maintenance in Bartow, FL
It's not hard to be ready for the Summer when you choose the right maintenance team. At Kelly Buick GMC, we'll have you ready to beat the heat in no time. Schedule your Summer maintenance today either by giving us a call during business hours, or by filling out our online appointment request form at any time.